Pistol Enhancer (LMD-PE-IR-1)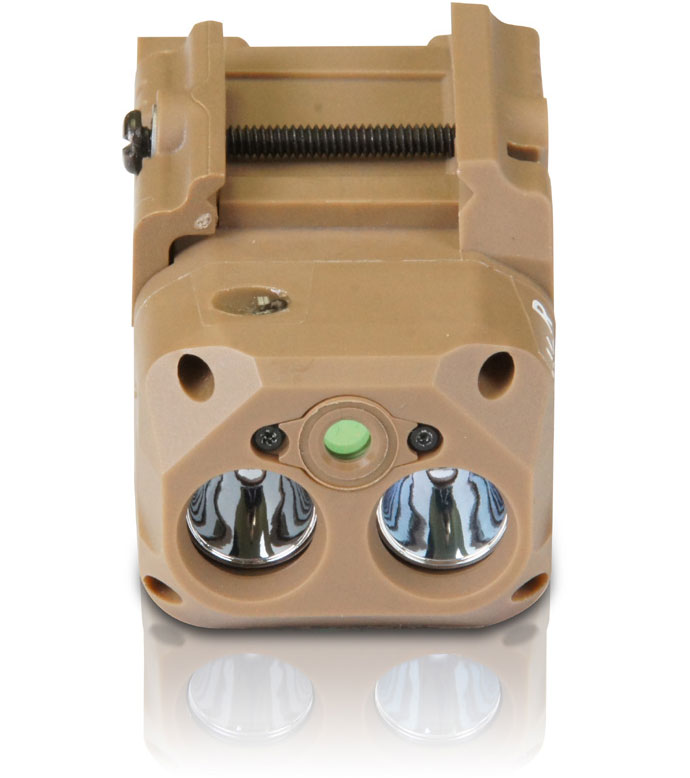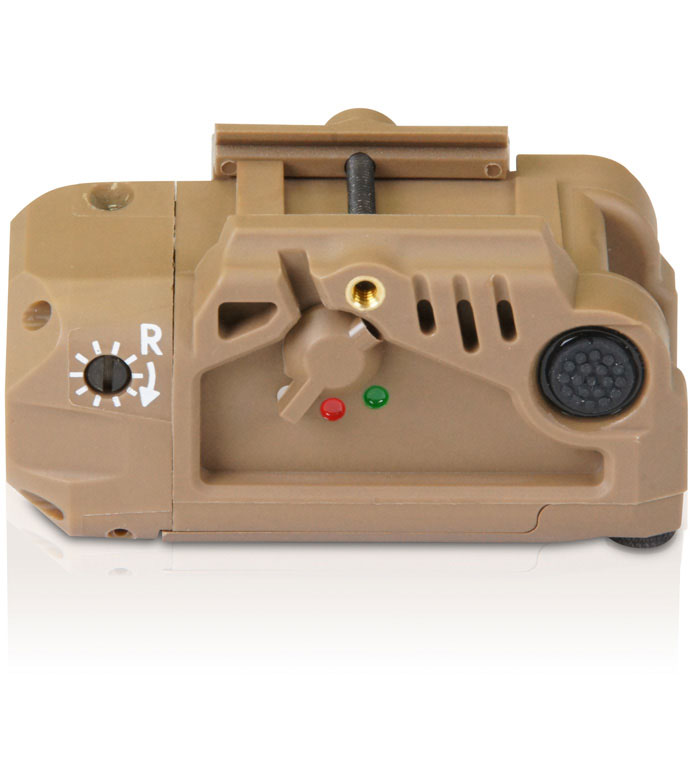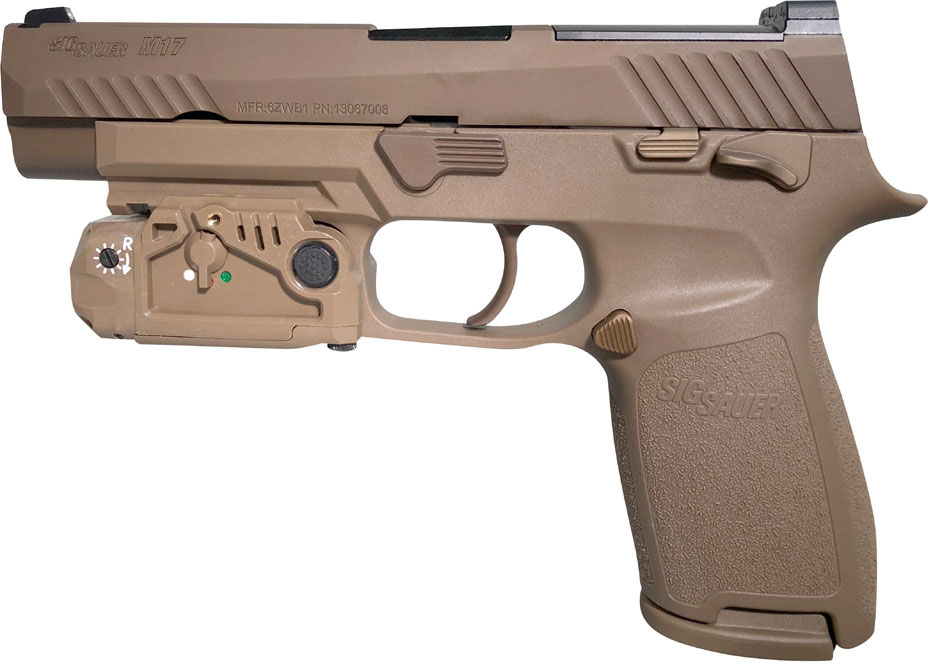 Specifications:
NSN: 5855-01-679-4066
WHITE LIGHT
175 lumens (typical) of white light
IR ILLUMINATOR
175 mW (typical) of 850nm illumination
IR LASER
850nm 0.7 mW max (class1) eye safe aiming laser
| | |
| --- | --- |
| Length: | < 2.8" |
| Height: | < 1.4" (not below trigger guard) |
| Width: | < 1.5" |
| Weight: | 2.6 ounces with battery |
| Housing Material: | Glass filled nylon can be in black, desert tan, or FDE |
| Switching: | 3 position rotary switch |
| Activation: | Tactile feel button located on both sides of the unit for easy location in the dark. Single tap on single tap off + Momentary. |
| Power: | Single 123 reduces previous battery requirement by 50% |
| Battery life: | 2 hours continuous in any mode |
| Bore sight retention: | within 4 inches at 50 yards |
| Operating range: | -10° to 50° Celsius |
| Immersion: | 1 Meter for 30 Minutes |
| Warranty: | 1 year |
| Price: | $349 per unit |
PRODUCT ADVANTAGES
Competed, tested and chosen by the U.S. Army as the enhancer for the M17/M18 pistol under the Pistol Aiming Laser (PAiL) program, subset of the Modular Handgun System (MHS), the LMD Pistol Enhancer has many advantages.
Optics and Controls:
Master off or preset for white light or IR Illuminator and laser, to avoid accidental discharge of white light
8-degree cone of Light /Illumination, reflectors specially coated for maximum throw downrange
IR laser can be zeroed with a Leatherman tool or slotted screwdriver, no special tools required
Ambidextrous Tap on/Tap off controls
Form Factor and SWaP:
Designed and manufactured to specifically fit the frame of the M17/M18 pistols
Laser sits directly under the pistol's bore for more hits on target at any range
Flat bottom with trigger guard to provide a stable shooting platform
Small, light, tough, and weighs only 2.6 ounces (including battery)
Power:
Runs on a single CR-123 battery
Battery can be changed without removal from the weapon, so zero is maintained with battery change
Battery hatch opens using common tools, including rim of cartridge or dog tag
Environmental:
Waterproof to 1 meter for 30 mins
Sapphire windows helps to prevent gunpowder residue buildup and promotes ease of cleaning
Holsters currently available (see Common Table of Allowances)
SALE OF LASER PRODUCT
Sale of Infrared (IR) and thermal laser products are restricted to the U.S. Department of Defense; U.S. Law Enforcement Agencies; U.S. Federal Agencies and Qualified Agents.
EXPORT NOTICE:
Export of the products contained on this data sheet are regulated by the U.S. Department of State in accordance with International Traffic in Arms (ITAR) regulations per Title 22, Code of Federal Regulations, Parts 120–130.